Kayak New Mexico, Inc. was founded to improve the quality of life for people with physical or developmental disabilities or life-threatening medical conditions through recreational 'adaptive' kayaking.   By adapting the environment, equipment, or teaching methods, we are able to accommodate most consumers into our adaptive kayaking programs. Upon completion of the adaptive kayaking program, our students are invited to join the broader paddling community as a continuation to their learning, and ultimately helping our adaptive paddling students strive toward independence in an inclusive community environment.
In May 2005, after nearly a decade of investment management for major investing firms in Dallas, Founder Kelly Gossett moved to Albuquerque to start a new career and pursue his passion of teaching whitewater kayaking and leading adventure travel tours on the rivers of New Mexico.  Working in finance was exciting, high-profile and financially rewarding, but unfulfilling.  So Kelly decided that whatever career he pursued, it had to be life-changing for those he worked with.  In 2010, Kelly was invited to teach kayaking at a summer camp for children with Autism, where campers learned valuable skills, such as problem solving, motor planning, sequencing, balance, agility, coordination and increased physical endurance.  More campers signed up for kayaking than any other activity offered at camp. What was conceived as a "recreational program" clearly had therapeutic benefits that left a lasting impression on the campers, staff, and supporting therapists, who encouraged and supported Kelly in the development of a multi-week inclusive program for children and adults with Autism.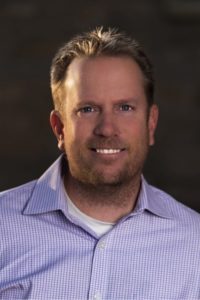 The same year, Co-Founder Jane Bales signed up to learn to kayak. After a series of lessons, Jane began volunteering with the adaptive kayaking programs.  Kayaking had changed her life in so many ways; she had met many new friends, developed courage by learning whitewater, she looked forward to weekend paddling trips with her friends, it was mentally and physically challenging and helped her build confidence on and off the water, and it helped her balance living and working in a busy city.  One day, Jane casually asked "If kayaking has done so much for us, couldn't someone with a disability get the same thing out of it?"  Of course, they knew the answer was "Yes!"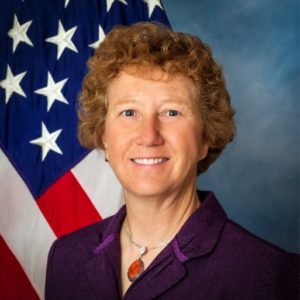 By donating $2,000 each, Kelly and Jane founded Kayak New Mexico, Inc., a tax-exempt non-profit organization, in December 2011.  KNM's adaptive kayaking programs grew to include camps for children with cancer, muscular dystrophy, diabetes and children who used wheelchairs.  Partners included the VA Hospital, Carrie Tingley Hospital Foundation, UNM Center for Development and Disability, the Wounded Warrior Project, the American Cancer Society and Albuquerque Public Schools.  By 2012, the Kelly and Jane were teaching as many as 9 free classes a week for Albuquerque Public School's Adaptive PE programs, reaching as many as 350 children with physical, developmental and learning disabilities at no cost to the schools, district or families.  Jane became a certified instructor in 2012 and Kelly was awarded the Volunteer of the Year award from the American Canoe Association in 2013.  In 2014, Kayak New Mexico piloted the first Adaptive Kayaking Open House at Hotel Cascada's indoor waterpark, where participants kayak in the lazy river and have full access to the entire waterpark. The pilot event included over 700 kids and family members with autism, cancer, Down syndrome, muscular dystrophy, spinal cord and brain injuries.  In 2015, Hotel Cascada agreed to an annual sponsorship allowing the organization to reach as many as 3,500 participants a year, making it the largest adaptive kayaking programs in the country, aside from national organizations with local chapters.
The strength of Kayak New Mexico comes from volunteers who love paddling and pursue continuous skills and leadership training to adequately support those with disabilities, from sponsors who believe in the organization's mission, and from donors who contribute to it's sustainability.
To the volunteers, sponsors and donors reading this message – you, too, have the opportunity to do something life-changing; to help children with cancer overcome fear and develop the confidence to fight their battle with courage, to help Veterans find serenity and purpose in environments where PTSD, anxiety and depression cannot compete, to take children out of wheelchairs and introduce them to new-found freedom on the water, to help all people with disabilities, injuries, or illnesses feel successful, independent, and enabled in all areas of their lives.
Kayak New Mexico, Inc. builds courage, confidence, and character, one stroke at a time, through adaptive kayaking programs for people with physical or developmental disabilities or life-threatening medical conditions.  Our motto, "Come as you are!", encourages people of all ages and abilities to come kayaking with us.
"I've learned that people will forget what you said, people will forget what you did, but people will never forget how you made them feel." Maya Angelou
"Come as you are!" at Kayak New Mexico!