Kayak New Mexico, Inc. 501(c)3 is a volunteer run, tax-exempt non-profit corporation

Our adaptive kayaking open houses are held at the Rio Rancho Aquatic Center.
Currently Scheduled Adaptive Kayaking Open Houses:
March 2, 2019 – 6pm to 7:45pm – Rio Rancho Aquatic Center, 745 Loma Colorado Dr NE, Rio Rancho, NM 87124 (1/2 mile south of Northern Blvd on Loma Colorado)
Please sign our online wavier at http://www.smartwavier.com/v/knmwaiver
Click here to register for our open houses.
Contact Jane@kayaknewmexico.org
 See below for more information!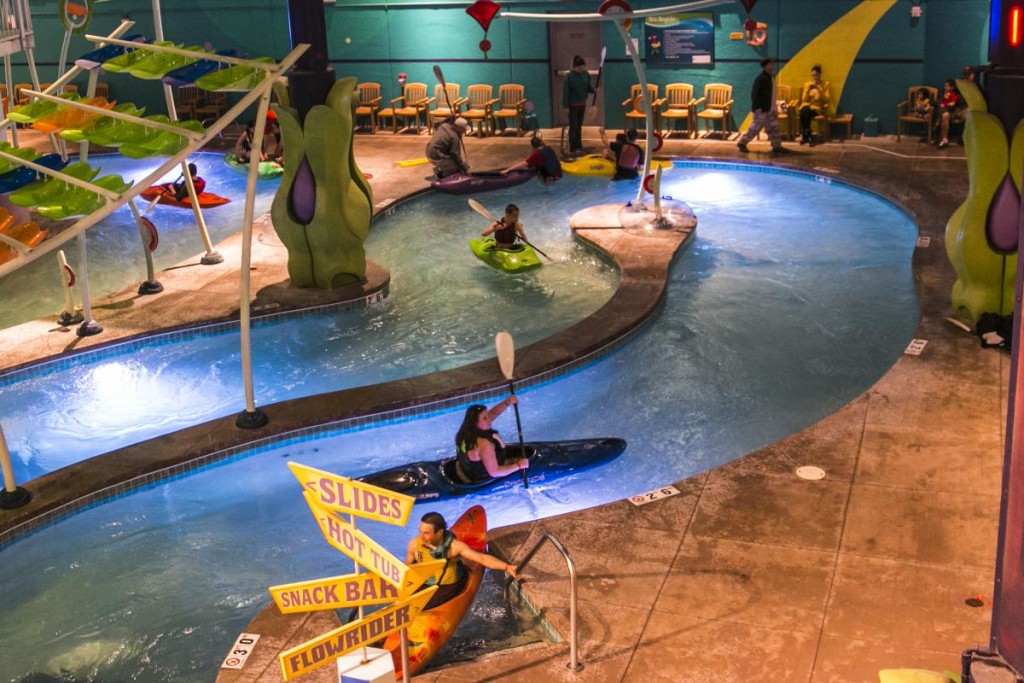 Adaptive Kayaking Locations:
Rio Rancho Aquatic Center – 745 Loma Colorado Dr NE, Rio Rancho, NM 87124 (1/2 mile south of Northern Blvd on Loma Colorado)
Adaptive Kayaking builds courage, confidence and character, one stroke at at time, for people with physical or developmental disabilities! Our motto "Come as you are!" encourages people of all ages and abilities to come kayaking with us! Whether the goals are physical, cognitive, social or emotional, adaptive kayaking can assist individuals on their journey to a superior quality of life! By adapting the environment, equipment, or teaching method, we are able to accommodate most people into our programs!
"No one can tell our children are different when they are kayaking!" 
— Jeanette B., Albuquerque, NM
"Shaun had such a great time [in the adaptive kayaking program] & I see such a difference in him today.  You, your volunteers & teachers do a great job. You're providing a safety net for him right now & that is what he needs to grow.  I can't tell you enough how much we appreciate what you are doing for Shaun!"
— Loretta H., Albuquerque, NM
Upon completion of the adaptive kayaking programs, our students are invited to join the broader paddling community as a continuation of their learning, and ultimately helping our adaptive paddling students strive toward independence in an inclusive community environment.
Frequently Asked Questions: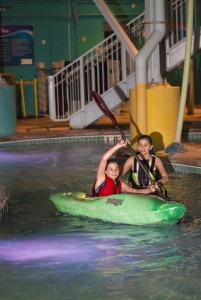 Q: Is there a minimum age to participate?
A: No, the park has something for everyone.  Small children may enjoy kayaking with mom or dad, or being pushed or pulled around in their kayak.
Q: Does my support person have to pay?
A: Anyone in a swimming suit (including support) will need to pay to use the facility.
Q: My child is not a strong swimmer. Can we still participate?
A: Here is some information that may help you decide:
1) Life jackets are required any time we are kayaking (even in a pool).
2) Anyone needing a life jacket for swimming is welcome to wear one, or bring your own.
3) There are other shallow pools and ways to participate.
4) If you child needs support, come prepared to support them.
Q: Why register online?
A: Pre-registration will facilitate the check-in process. While "drop-ins" are welcome, they will need to sign a waiver (for each participant), pay the entry fee, etc., which may take more time. Adaptive Kayaking Open House events are not open to the general public but family and peers are welcome to  participate!
---
Registration is easy!
Decide who will participate:
PRE-registration: $10 per person 
Day-of-event registration: $15 per person
– Anyone in a swimming suit, whether kayaking, assisting, supporting, or otherwise, should pay.
– Observers (in street clothes) do not pay.
– Price includes full access to the water park, including water slides, feature pools and lazy river (ABQ Surf N' Slide only), as well as kayaks and all equipment.  Upon submission of the registration form below, you will receive an email notification stating that your registration is successful.  This is not the email you receive when you have signed our online waiver.  The week before the Open House, you will receive a PayPal invoice for the registration fee. It is not necessary to have a PayPal account; PayPal merely processes the transaction. To receive the pre-registration discount, your invoice must be paid in full by noon of the day of the event.  Registration received after 2pm the day of the event will be charged the full price ($15.00 per participant).  Refunds will be provided for those who cannot come because of family emergency or sickness.
Sign up! Advanced registration is highly recommended!  It will save check-in time on the day of the event and allow you to spend more time in the water!  Register using the online registration form below.  Upon registration, you'll receive an email notification that your registration was successful.   This is not the email you receive when you have signed our online waiver.  You'll receive a PayPal invoice about a week before the day of the event.  You do not have to have a PayPal account to pay your invoice.  A credit card is all you need.  Once paid in full, you will receive an email confirmation.
Bring Support! Children less than 12 years old with special needs, or anyone needing support in routine daily activities must be accompanied by an adult in the water.  This is for the safety of all participants.  
Sign our online waiver!  All participants and observers must sign our annual online waiver.  One adult may sign a waiver for any amount of minors.  If two parents/guardians are entering the facility, the second parent/guardian must sign a waiver individually for himself/herself.  If you do not have an online waiver on file, please copy and paste the link to a new tab or window before registering below.   http://www.smartwaiver.com/v/knmwaiver
"Because of his disability, there are very few activities that Kevin can participate in and feel successful in.  He has motor dyspraxia and ideation apraxia, which in laymen terms means he has difficulty planning and executing motor movements.  It usually requires hand-over-hand for Kevin to learn a new motor pattern. So Kevin is more successful with an activity that uses the same motor pattern over and over again.  That is one reason kayaking had been suggested to me.  I think that kayaking would be an activity that Kevin would really enjoy. He often looks out over our fence as if wishing he could go out into the world and experience things like everyone else.  You gave him the opportunity to do that on Saturday.  I can't thank you enough!"
— Pat P., Albuquerque, NM
View our Frequently Asked Questions